The Dingle Peninsula is one of the most scenic places in Ireland—or in fact, in the whole world! When you're thinking of Ireland, chances are you're thinking of the country's beautiful, emerald-green hills, its charming little towns, or its dramatic, rocky coastline. These and many more charms are on display in the Dingle Peninsula—along with the famous Irish hospitality. Not sure if you should add it to your itinerary? Here are ten amazing things that you could be doing on a trip to Dingle:
Take a hike up Mt. Brandon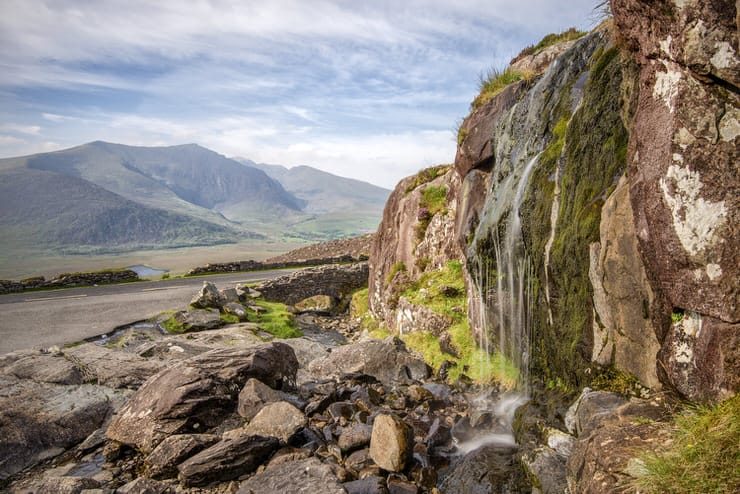 Hiking in Ireland is one of the best ways that I found to take in the country's extraordinary landscapes. Despite the fact that Mt. Brandon is one of the highest peaks in the area, though, you don't need to be in top physical form to hike up it and enjoy the views. In fact, the whole hike can be completed in a matter of a few hours! And the view from the top—which on a good day will be an impressive panorama of the Atlantic ocean, a few other mountain peaks, and sweeping views across the flat Irish countryside… Well, it's absolutely incredible.
Visit Great Blasket Island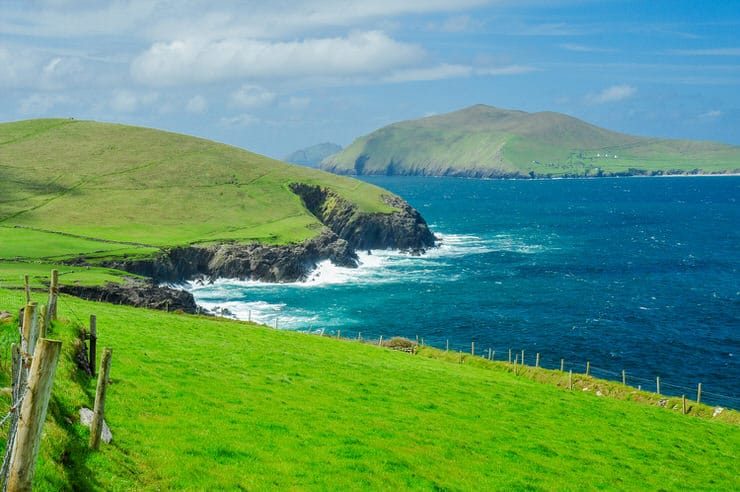 The Blasket Islands are the westernmost point in Europe, and they have a fascinating history. Great Blasket Island is a narrow stretch of rock floating out in the sea which has fascinated people for many hundreds of years and was actually inhabited on-and-off from pre-history up until the early 1950s, when the remaining citizens had to leave the island because of its lack of basic infrastructure. At that point, there were only about 30 inhabitants remaining, and there were no doctors, teachers, or shopkeepers left! It was once home to some of Ireland's most famous writers, and it's still home to an impressive array of flora and fauna.
Take a scenic drive around the Dingle Peninsula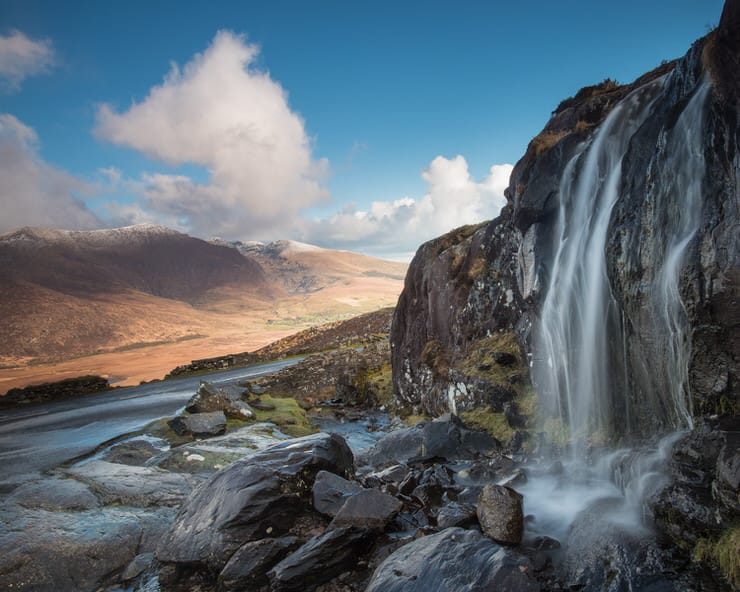 If you're looking to see the best that the peninsula has to offer, your best bet is to take a car and go for a drive. You've got a couple different options for scenic routes here. Personally, I love the Slea Head drive, which hugs the coast of the peninsula for a lot of the way, treating you to extremely scenic drives—and Slea Head itself is actually one of the most western points in Europe! But you won't be disappointed with a drive over Conor Pass, which will treat you to some incredible views on a clear day (plus, you'll get to drive past plenty of sheep, as well as a waterfall!).
Go to Inch Beach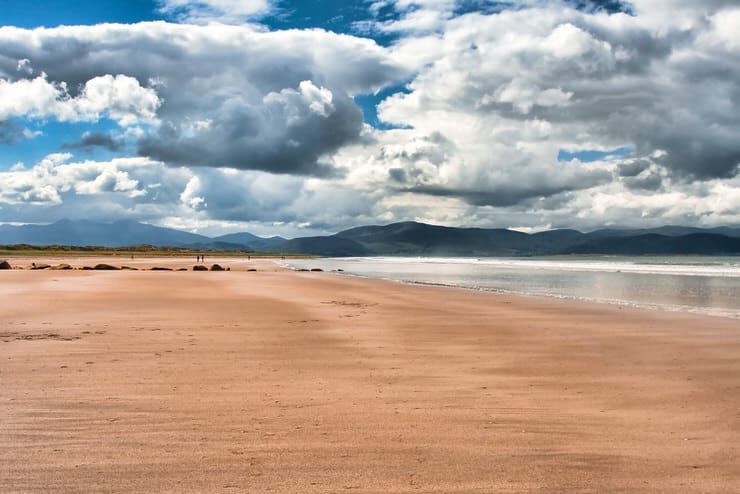 Given Ireland's latitude and typically rocky shoreline, the country isn't exactly a tropical paradise. But Dingle's Inch Beach is definitely worth a visit—even if you come during the winter, you'll find that it's a scenic spot to take a stroll. (Don't worry, "Inch" is definitely a misnomer; the beach actually stretches for a few miles!) It has lovely golden sand and some wild-looking dunes, and during the warmer months can be a great place to swim, surf, or soak up some of that rare Irish sunshine.
Feast on some amazing seafood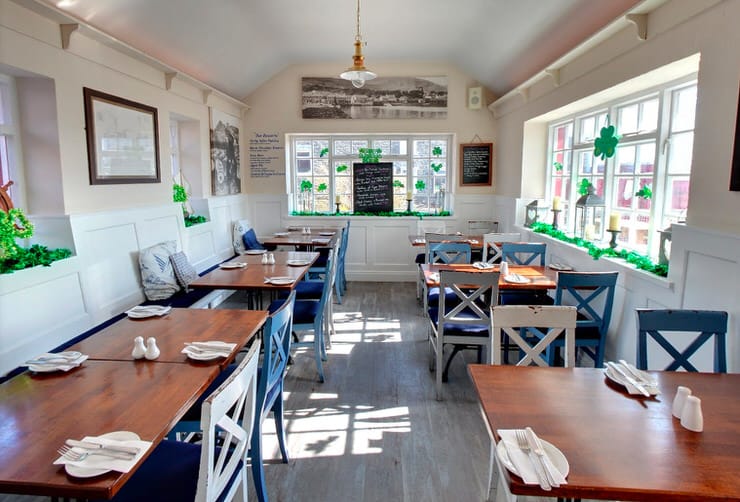 As you might expect from an area with such a rich fishing heritage, the seafood in Dingle is out of this world. From seafood chowder to fish 'n chips to lobster and crab, you'll find each restaurant offers an impressive menu—there's a little something for everyone!
Visit a traditional Irish pub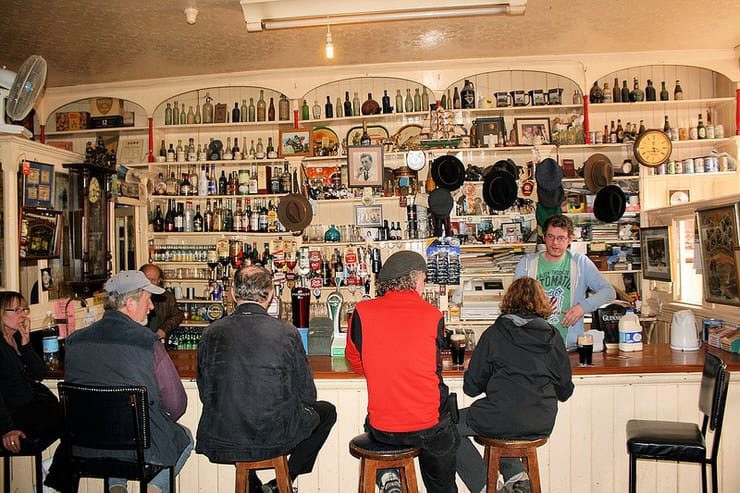 I mean, you can't visit Ireland without visiting a traditional Irish pub, can you? And believe it or not, Dingle has about four dozen pubs for you to choose from! Even if you're not much of a drinker, pubs are a great place to grab a bite to eat, hear the local gab, or catch a great trad (that is, traditional music) session in the evenings.
Go dolphin- or whale-watching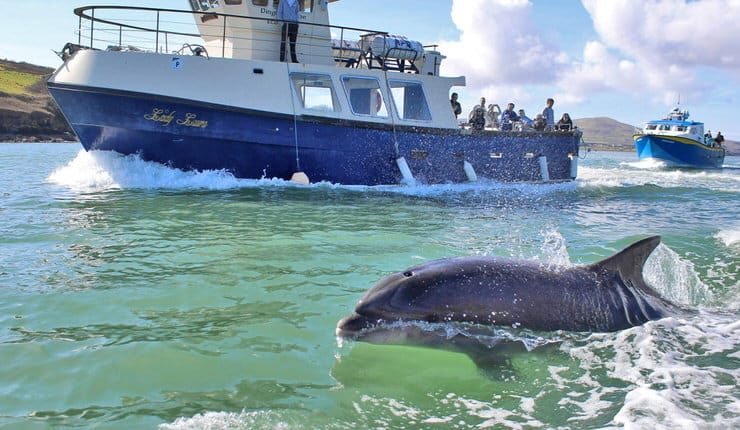 The waters around Dingle are a great place to see some of the local fauna—and there's a lot more than fish to be seen! In fact, Dingle's unofficial mascot is a bottlenose dolphin named Fungi, who you can frequently spot swimming offshore. There are plenty of tours that will take you out for a couple hours, or you can do it yourself by renting either sailboats or sea-kayaks.
Rent a bicycle from Foxy John's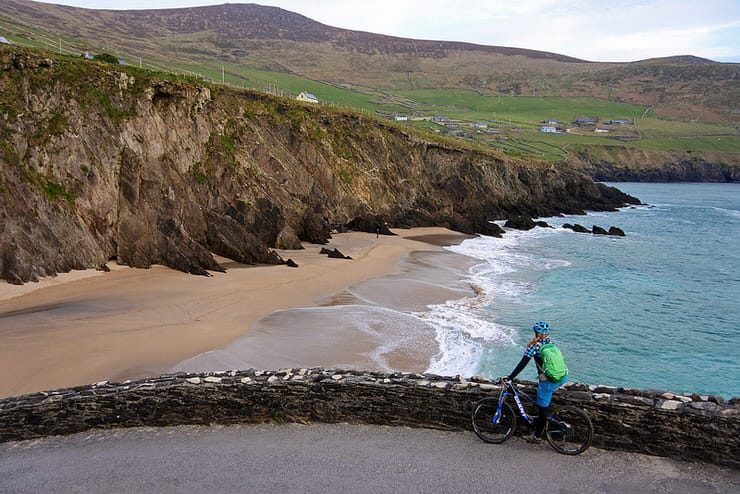 Remember Foxy John's, the hardware store-turned-pub? Believe it or not, they also rent out bicycles during the day. Given that a lot of the area around Dingle is reasonably flat, this can be a fun way to get out and see the local area at a slower pace than by car—but remember to wear layers and carry something waterproof with you, because Irish weather can turn at a moment's notice, especially along the shore!
Take a tour of the Dingle Whiskey Distillery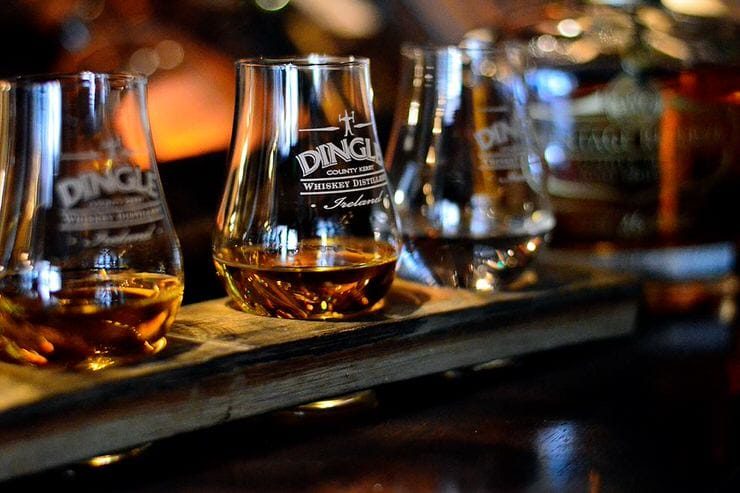 Ireland is, of course, famous for its beer—Guinness, anyone?—but there are plenty of other great drinks to come out of the Emerald Isle. However, the number of distilleries in Ireland rapidly diminish around the turn of the 20th century. It's slowly coming back to life in recent years, and the Dingle Distillery, although a relatively small-scale operation, is the perfect example of this. It can be a fascinating place to tour—and is especially worth a visit if you have a rainy day with nothing else to do!
Visit the beehive huts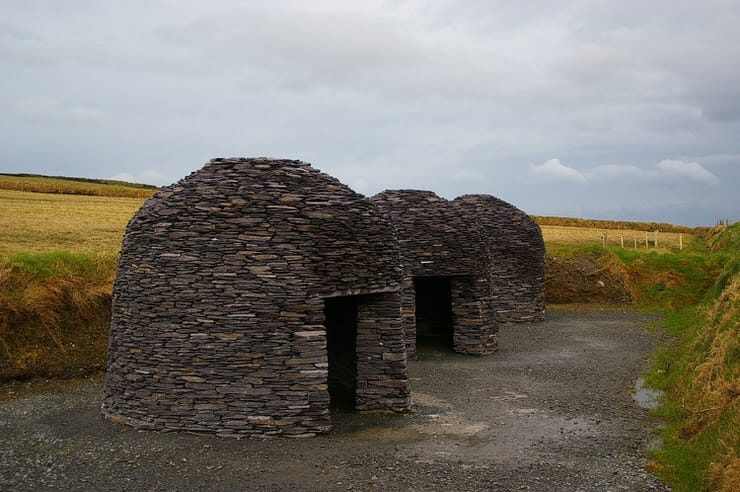 These conical huts, which once numbered many hundreds, are scattered around this area of Ireland. They were once the homes of families or monks and were popular because their construction required only local stones to build—believe it or not, these ageless buildings have no mortar or anything else holding them together, but somehow they still remain reasonably dry and cozy inside despite the oft-harsh Irish weather. Of similar construction is nearby Gallarus Oratory. There's some disagreement over when this church was built, but it has likely been standing since at least the 12th century and possibly earlier—again, without any mortar holding it together!